The Bird-Like Ether Creatures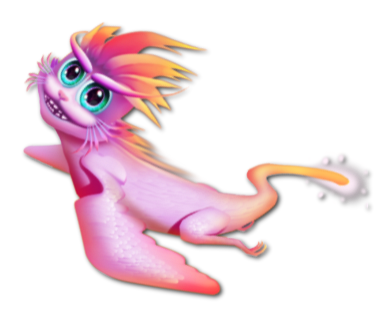 These beauties are known to always radiate joy even under the most dire circumstances. Or maybe they're like dolphins that look like they're smiling all the time even if they're pissed off. Who knows?
But they can fly and maneuver extremely fast and are very difficult to hit or catch.
In fact, they actually seem to enjoy the challenge of humans and drones trying to get them. Again though, it might just be that ever present smile.
In battle their quick reflexes and movements make them very difficult to hit. But, their offensive power is a bit lacking.
These Ether Creatures' best power-up is the chips & salsa. Although they love breakfast burritos too, they tend to slow them down a bit even while increasing their energy and hitting power.
Should that be a desired strategy by all means it is at your disposal.
If you need to boost the speed to the highest level of either type of Ether Creature a churro is your best bet.
Tips:
Chips & Salsa make them even faster. Breakfast burritos slow them down a bit but give them more power. Churros give them super-speed (use cautiously!).